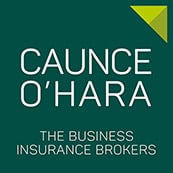 One of Integro Accounting's longest standing partners, Caunce O'Hara provide comprehensive business insurance for contractors and freelancers.
So, why choose Caunce O'Hara?
Caunce O' Hara are an independent chartered insurance broker. Rated 4.7/5 by clients Caunce O'Hara have been providing advice to contractors and freelancers for over 25 years.
What are the benefits of using Caunce O'Hara?
They are industry experts who provide contractor insurance and cover to over 30,000 PSCs with separate schemes available to cover offshore energy contractors, professional practices and recruiters.
Their key services include, but are not limited to:
Professional Indemnity insurance
Public Liability
Employers Liability
Tax Enquiry and Legal Expenses Cover
Cyber Liability insurance
Commercial Crime insurance
IR35 defence costs insurance
They also provide specialist insurance products for industries such as:
Railway Contractor insurance
IT Contractor insurance
Offshore Energy Contractor cover
How can I get a quote from Caunce O'Hara?
Their simple online 'Quote to buy' page can provide you a price in minutes. Full cover at the click of a button: Get a quote with Caunce O'Hara
Alternatively speak to one of our qualified accountants who can request a call back for you, simply call 0207 0962659.
Why choose Integro Accounting?
Integro Accounting provide a fixed fee limited company accountancy service to contractors, freelancers and consultants. Integro accounting was founded on the word integrity. Clients rate us 5/5 on Google and we pride ourselves on building a completely transparent and personal relationship with our clients.  For just £100 + VAT per month, you can have a partner integral to your contracting career.
All-inclusive price – no hidden charges, one comprehensive package.
A dedicated accountant – one person who will support you every step of the way.
Unlimited face to face meetings – offices available across the UK.
FREE award-winning accountancy software – a FreeAgent license provided to all clients.
24/7 access to your accounts – complete visibility of your accounts whenever and wherever you are.
Speak to one of our expert accountants today on 0207 0962659 or email christian@integroaccounting.com for more information on how we can help you.