Speak to an accountant today
Find out how Integro Accountings fixed fee accountancy package can help you.
At just £100 + VAT per month, have a partner integral to your contracting career. Our accountancy package includes:
All-inclusive accountancy package
No hidden charges, one comprehensive package at just £100 + VAT per month.
Unlimited face to face meetings
Meet your accountant at your leisure. With offices across London, South-West and Wales.
One dedicated accountant
No 'support team', no constant repetition just one accountant who will support you every step of the way.
FREE Award winning software
Free Agent licenses provided to all Integro accounting clients, easy to use software on the go.
24/7 access to your accounts
Have complete visibility of your accounts.
FREE business banking
All new clients are offered free business banking for the lifetime of their account.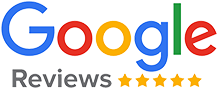 At Integro we are extremely proud to have a five star Google rating. Click below to read reviews of your local office…
Working with Ryan now for a little while. Overall professional, personable, friendly and prompt response. Helped me out on a lot of issues. Can definitely recommend them.

Integro Accounting is a great firm run by a great bunch of people. They are super efficient and super friendly. Very quick to respond, Christian always has a smile and a helping hand. No query is too small or too silly. No request has ever been overlooked. Extremely happy with their work, and would highly recommend them to anyone else.

Professional team, timely responses - highly recommended!

We have been with Integro since May 2017 and have found them professional, courteous and very knowledgeable. Kate has been an excellent accountant, always available to help. Our accounts are completed in an accurate and timely manner. We wouldn't hesitate to recommend them.

Integro Accounting and my personal accountant - Natasha Fields - have been fantastic at helping me set up a limited company, register for VAT, file taxes on time and take care of all the little things that as a business owner can be a drain of energy, resources and time! I definitely wouldn't hesitate to recommend Integro Accounting to any contractors, freelancers and consultants looking for accounting or tax support.

Integro are an extremely proficient, dependable and highly knowledgeable organisation. I could not recommend them highly enough to anyone needing a specialist contracting accountant, whether you are an 'old-hand' contractor, or new to the work of contracting!

I was recommended Integro Accounting by a friend when I set out contracting and consulting for the first time. They have been so helpful on every front, from setting up the company, to tax planning, to helping me with my weird and wonderful questions. And I love how proactive they are and the personal style of service they offer. They've taken the pain out of running my business for me and saved me money in the process.

Great accountancy firm in the heart of the City.

Been with Integro for over a year and it has been a great experience. Alan has always went above and beyond. Thanks!

Good, straight-talking service.