Speak to an accountant today
Find out how Integro Accountings fixed fee accountancy package can help you.
At just £100 + VAT per month, have a partner integral to your contracting career. Our accountancy package includes:
All-inclusive accountancy package
No hidden charges, one comprehensive package at just £100 + VAT per month.
Unlimited face to face meetings
Meet you accountant at your leisure. With offices across London, South-West and Wales.
One dedicated accountant
No 'support team', no constant repetition just one accountant who will support you every step of the way.
FREE Award winning software
Free Agent licenses provided to all Integro accounting clients, easy to use software on the go.
24/7 access to your accounts
Have complete visibility of your accounts.
FREE business banking
All new clients are offered free business banking for the lifetime of their account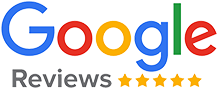 At Integro we are extremely proud to have a five star Google rating. Click below to read reviews of your local office…
Excellent service, always ready to help. Pro-active and supportive. Recommend highly.

Integro are an extremely proficient, dependable and highly knowledgeable organisation. I could not recommend them highly enough to anyone needing a specialist contracting accountant, whether you are an 'old-hand' contractor, or new to the work of contracting!

Integro are great. They are quick to respond to all of my queries and are highly knowledgeable. I can't recommend them high enough to anyone needing a specialist in the contract world, especially if you're new to it all.

Integro Accounting was recommended to me by two friends who are clients and I am so grateful for the tip - Ryan has basically transformed my finances and is extremely helpful. HIGHLY RECOMMENDED. Also, although I hear that Integro Accounting's Cheltenham Office is excellent, I think it has to be said that the London team are really the best.

I have had Alan as my accountant since I started contracting 8 years ago. He is friendly and helpful and gives a quick reponse to my queries, even if I have asked the same question before (which quite often happens!), he is always very patient and professional.The accounting system that Integro uses is very efficient although I probably don't use it to it's full potential, I just do the necessary.I really rate Integro and value them as my Accountants.


Great accountancy firm in the heart of the City.

Very helpful, friendly and professional. Always quick to respond to any questions or issues.

First class service. All of the complicated things were broken down and clearly presented that I understood and I felt informed at every step. I would highly recommend them.

Very, very good. Have recommended to others already!