Speak to an accountant today
Find out how Integro Accountings fixed fee accountancy package can help you.
At just £100 + VAT per month, have a partner integral to your contracting career. Our accountancy package includes:
All-inclusive accountancy package
No hidden charges, one comprehensive package at just £100 + VAT per month.
Unlimited face to face meetings
Meet your accountant at your leisure. With offices across London, South-West and Wales.
One dedicated accountant
No 'support team', no constant repetition just one accountant who will support you every step of the way.
FREE Award winning software
Free Agent licenses provided to all Integro accounting clients, easy to use software on the go.
24/7 access to your accounts
Have complete visibility of your accounts.
FREE business banking
All new clients are offered free business banking for the lifetime of their account.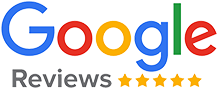 At Integro we are extremely proud to have a five star Google rating. Click below to read reviews of your local office…
Excellent service, always ready to help. Pro-active and supportive. Recommend highly.

Alan at Integro has been my Accountant for over five years. Great service from him and the accounting firm

Integro Accounting is a great firm run by a great bunch of people. They are super efficient and super friendly. Very quick to respond, Christian always has a smile and a helping hand. No query is too small or too silly. No request has ever been overlooked. Extremely happy with their work, and would highly recommend them to anyone else.

A recommendation from a colleague and I'm glad I took it. From the start they've done everything they can to make life easy for me and provide a fuss free, efficient service.

A complete breath of fresh air after coming from a large "accountancy factory" where it would take two weeks to get a reply to an email etc. Integro and Alan in particular have been consistently professional and reply to queries pretty much instantly. When I call I get straight through to my accountant not a call centre with a few accountants behind it. I can't recommend Integro enough

Excellent help and support from Natasha Fields. My previous accountants let me down considerably. Natasha has taken the time to sort everything out and now I feel my accountants are finally in the correct shape. I absolutely trust Natasha, no question is too much bother and she is always on hand to help. I would thoroughly recommend Natasha and Integro Accounting for trusted and professional accounting. Thank you.

Really good outfit - Christian and his team allow me to focus on working with my clients and developing new relationships in the full knowledge that my accounting/tax is sorted. With a really practical and friendly approach, they are a pleasure to work with as well.

I have found Integro absolutely fantastic and I'd highly recommend them. My dedicated accountant Kate is without question the best accountant I've ever had; hard working, professional, and very quick at responding to my queries.

Personal service, always available, great online system for contractors

I moved to Integro from another firm and I've been blown away at how professional and approachable they have been. Ryan Dempsey is very knowledgeable and always has time to help and answer any queries. Having previously experienced (with other companies) late email responses and being unable to get anyone on the phone, Integro are such a breath of fresh air and a real joy to work with.