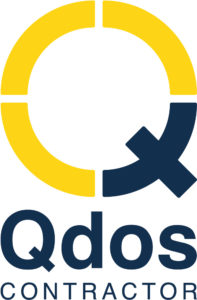 At Integro Accounting we are always on the look out for better ways to serve our clients and community and are delighted to announce a new partnership with Qdos Contractor.
So, why choose Qdos?
Qdos started out as a tax consultancy firm in 1988. Set up by ex-Revenue inspectors it has grown significantly over the decades to become the self-employed insurance and tax specialist it is today. Qdos expanded its services to provide pragmatic solutions and consultancy services for UK businesses which engage a self-employed workforce with the introduction of the IR35 legislation in 2000.
Qdos has become a leading provider of contractor compliance services in the UK.
What are the benefits of using Qdos?
Qdos offer a comprehensive range of contractor business insurance packages including; including professional indemnity, public/employers liability, tax liability insurance and much more. Choose Qdos and you will get:
10% discount to Integro Accounting clients
Extensive range of review products – designed to suit all needs and budgets
A fast-track turnaround service for contractors wanting to get on-board faster
Dedicated account manager
IR35 review service – free with any insurance purchase – worth £49+ VAT.
How to get a quote from Qdos?
To select the cover which best suits your business call a Qdos' insurance specialist on 0116 269 0999 and mention Integro Accounting, or get a quick quote online. Click the following link and simply enter the code INTEGRO10 to take advantage of our 10% discount: Get a quote with Qdos
Need anymore help on business insurance or IR35 you can still speak to one our qualified accountants on 0207 0962659
Why choose Integro Accounting?
Integro Accounting provide a fixed fee limited company accountancy service to contractors, freelancers and consultants. Integro accounting was founded on the word integrity. Clients rate us 5/5 on Google and we pride ourselves on building a completely transparent and personal relationship with our clients.  For just £100 + VAT per month, you can have a partner integral to your contracting career.
All-inclusive price – no hidden charges, one comprehensive package.
A dedicated accountant – one person who will support you every step of the way.
Unlimited face to face meetings – offices available across the UK.
FREE award-winning accountancy software – a FreeAgent license provided to all clients.
24/7 access to your accounts – complete visibility of your accounts whenever and wherever you are.
Speak to one of our expert accountants today on 0207 0962659 or email christian@integroaccounting.com for more information on how we can help you.